A quick test to see how a blog appears, images, delivery, etc.
Cycling in Butte County
Mountain Biking
Modest altitudes over most of the county should not imply to any cyclist that challenging mountain terrain is hard to find. On the contrary, Butte County is home to scenic Northern Californian mountain biking trails of varying difficulty all over the map for riders of all levels, from beginners to experts.
Chicoan Gary Towne describes himself as somewhere in between the two extremes. He finds Butte County to be an ideal spot for chasing challenges, regardless of skill level. Towne says the place to start is Upper Bidwell Park, which serves as "pretty much the epicenter of mountain biking activity in the county."
"The trails are pretty unique in that they're very rocky, as compared to most other places I've ridden," Towne says. "I've heard avid cyclists say that if you learn to mountain bike in Bidwell, you can ride almost anywhere. … Much of Bidwell is a challenge for me still."
Towne points out popular trails in the park, including the North Rim, B Trail, and Upper, Lower and Middle Trails representing the best options on the north side of the creek. The southern tracks, like Guardians Trail, provide a formidable test for experts, according to MTB Project, while the Annie Bidwell Trail is a more moderate track.
Farther south, the Lake Oroville area provides a miles-long network of trails, mostly wider and not as technical, Towne says. Potters Ravine is a beginner's go-to, as is the North Fork Trail, which still offers a 35-mile out-and-back ride.
Some of the real finds for "dirt enthusiasts," according to Towne, are hidden in the hills. Cohasset Road transforms into a dirt trail just above Cohasset, and from there it's a near-endless ride on a bike. Forest Ranch offers interesting rides, too, with trails connecting into Highway 32, Magalia, and all the way down into Centerville.
"Because I'm not the best technically skilled rider, I really enjoy these long dirt road loops a lot," Towne says. "It's a great way to explore our county. And it's a pretty good workout!"
---
Again, just a test blog.
Image test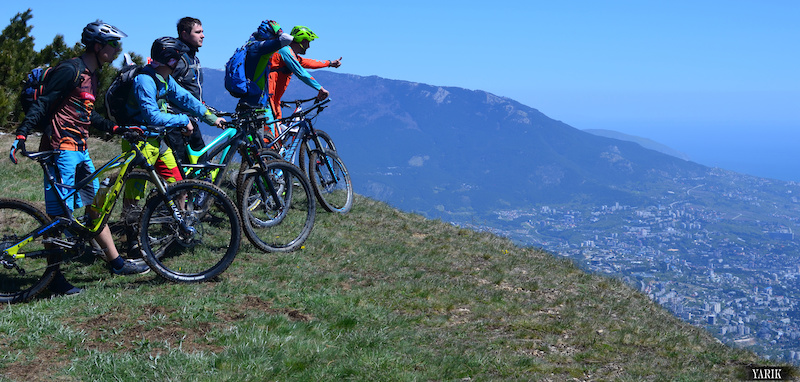 Article is taken from... Explorebuttecounty.com